#GlorifyGod | #ShareTheGospel | #ServeOthers
Go therefore and make disciples of all nations
The purpose behind our mission ministry is simple: to give opportunity for salvation of souls in the United States of America and among foreign fields where simple New Testament Christianity is little known or unknown.

While joyfully serving Jesus Christ, we seek to assist, support, and encourage our brethren in mission fields. Our mission partnerships exist to stimulate a greater interest and better involvement in mission fields by our members and to facilitate the life-changing joy that listening to and spreading the Word of God can bring. We hope to arouse a greater consciousness of the value of souls, not only in mission areas, but in our own community.

"And He said to them, 'Go into all the world and preach the Gospel to all creation. He who believes and is baptized shall be saved; but he who has disbelieved shall be condemned. "' Mark 16:15 -16 NASB
#GlorifyGod | #ShareTheGospel | #ServeOthers
Find out how you can share Christ locally & abroad...Go!
Gospel Chariot Missions - Africa
The mission is to take the gospel to every African country through gospel chariots, short term schools, bible correspondence courses, and campaigns. We currently have a presence in 20 countries where Africans are reaching Africa for Jesus.
Gene has shared the gospel all over the world including Ukraine, India, Russian, Bulgaria, Canada, Finland and China as an evangelist. We currently support Gene and his work in China & teachingthe Gospel through Skype.
Augustine is serves a President of the Ghana Bible College and speads the Gospel throughout the region.
William is a professor at the Ghana Bible College
Ben Hur serves as an evangelist in India and conduct preacher training seminars to help spread the Gospel truth.
Dale is currently serving the Lord Philippines
Washington Mumba & Timplex Nikosi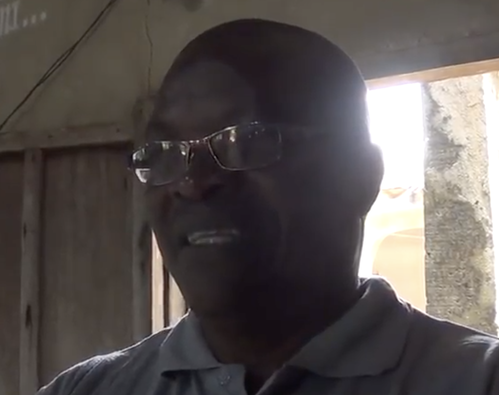 Goodnews directs our Nigerian Bible Teacher Program which provides Bible Teachers for the local schools
Graham, a native Scott, currently serves as a minister.
Rodgers Chuulu & Melvin Kalimanshila
#GlorifyGod | #ShareTheGospel | #ServeOthers
Encourage our active missionaries
Write and encouragement, question, or prayer and we'll connect you via email.